Same Day Crowns in Scottsdale, AZ
Same Day Crowns in Scottsdale, AZ
Written By AccuCare Dental Centers, PC on November 25, 2021
---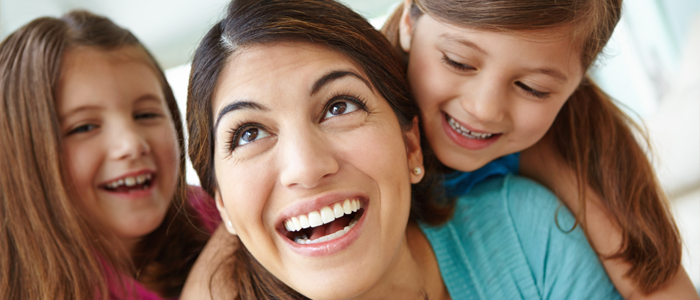 Sometimes you need a fast dental repair that is affordable, functional, and gets you your smile back. The dentists at AccuCare Dental Centers in Scottsdale specialize in providing natural-looking same day dental crowns for our patients.
What Is a Same Day Crown?
A crown is a dental cap placed over a broken or damaged tooth. This is done to relieve pain and restore function to the mouth. Rather than a dental implant that goes directly into your jawbone, a same day crown is a relatively non-invasive procedure that protects a weakened tooth. We typically recommend same day crowns to our patients when fillings aren't an option.
The reason they are called same day crowns is because you don't have to wait for days or weeks with a temporary crown. Our advanced CAD/CAM technology allows us to develop crowns on the same day as your first visit, meaning you can walk away with a perfectly fitting cap by the end of your appointment.
The Advantages of Same Day Crowns
There are several reasons to choose same day crowns:
Affordability: Compared to dental implants and other options, same day crowns are generally a more affordable option. Since traditional crowns typically require additional appointments, same day crowns save both time and money.
Comfort: Our advanced CAD/CAM technology allows us to fit a same day crown perfectly over your tooth. We use precise measurements to fill in gaps and promote comfort.
Functionality: A same day crown allows you to enjoy all your normal activities, and restores function back to your mouth while relieving pain.
Choose AccuCare Dental Centers For Your Same Day Crowns
The dentists at AccuCare Dental Centers in Scottsdale, AZ, have extensive experience in the latest cosmetic dentistry techniques. Over the years, we have helped thousands of patients achieve the smile of their dreams with same day crowns, and are excited to do the same for you. We are pleased to offer an extensive range of safe, aesthetic, completely natural-looking solutions to discolored, misshapen or missing teeth. We take great care in creating a smile that will suit you and will last a lifetime.
Schedule an Appointment for Same Day Crowns
When you are ready for the best same day crowns in the Phoenix area, schedule an appointment at AccuCare Dental Centers by calling (480) 998-8073.