High-Quality Same Day Crowns: Are They Possible?
High-Quality Same Day Crowns: Are They Possible?
Written By AccuCare Dental Centers, PC on July 5, 2019
---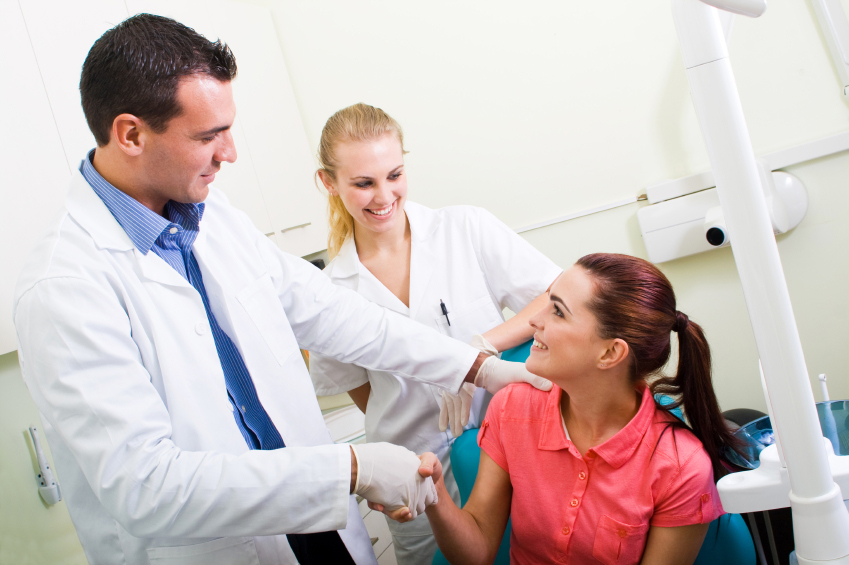 Hundreds of millions of people in the United States have had dental crowns delivered to protect and improve the appearance of their teeth for many situations. Crowns are the recommended treatment of choice for:
Broken or cracked teeth

Weak teeth

Fillings that require removing a large portion of a tooth's structure

Attaching bridges

Teeth with root canal treatment

Covering discolored or misshapen teeth for aesthetic purposes

Covering dental implants
A permanent crown serves three purposes:
It fits over your natural tooth to support its structure to avoid further damage.

The crown holds the space so that the adjacent/opposing teeth do not collapse into the space.

The natural tooth look helps you feel comfortable and confident.
Until recently, however, patients dreaded, or even put off having crowns placed on their teeth because the lengthy process that involved several dental visits and wearing a temporary crown.
AccuCare Dental Centers' same day crowns allow patients to reap the benefits of dental crowns without sacrificing time for multiple dental office visits while, at the same time, providing equivalent or even superior quality compared to traditional crowns.
How Do High-Quality Same Day Crowns Work?
Dr. Willcox uses CEREC Technology to create same day custom fitted crowns using several high-quality restorative materials, including the industry leading IPS e.max.
At other offices, the dentist will take impressions of the teeth, provide the patient with a two-week temporary crown, send the impressions to the dental lab, and fit the patient for their custom dental crown two weeks later. Unfortunately, sometimes temporary crowns come off between appointments necessitating a third visit. Additionally, the extra procedure(s) often require additional anesthesia and can lead to more post-op sensitivity.
We do things differently at AccuCare Dental Centers.
With cutting-edge CAD/CAM (Computer Aided Design / Computer Aided Manufacturing) we can design, create and deliver your dental crowns in just one visit.
After the tooth is prepared, a digital impression is taken with a camera (that's right, no more trays of impression material setting up in your mouth for 5 minutes!) and then the staff designs your crown on the computer. The design is sent to the 3D milling unit and about 45 minutes later your crown is delivered.
All same-day crowns from AccuCare Dental Centers are completely customized and built to last.
Watch this video to understand the process a little better.
Durable Crowns of the Highest Quality Made in One Visit for Scottsdale Patients
Dr. Bradley J. Willcox is currently a Navy Reservist who has provided comprehensive and compassionate dental care to the Scottsdale community for decades.
AccuCare Dental Centers only uses the most modern technology and science to provide patients with the most cutting-edge care available. If you haven't been to the dentist in a while – and you know it is time to get your oral health back on track – we invite you to come in and visit us – you will appreciate the difference. We are accepting new patients; accept most dental plans and we'd love the chance to make you smile too.
Are you interested in learning more about our high-quality one-day crowns? Schedule an appointment at AccuCare Dental Centers in Scottsdale today by calling 480-998-8073.