What You Need to Know About Dental Implants
What You Need to Know About Dental Implants
Written By AccuCare Dental Centers, PC on August 5, 2019
---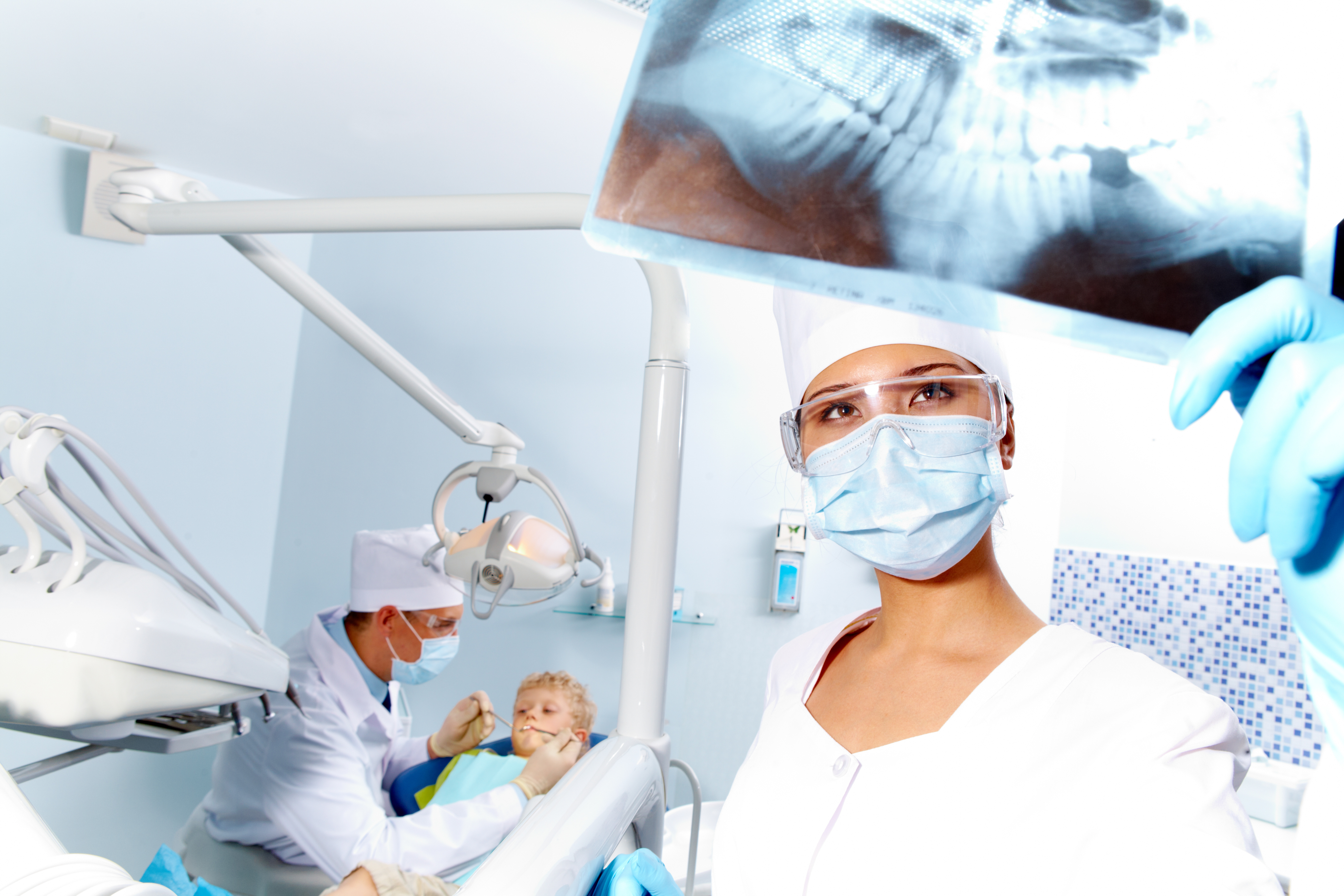 For generations, complete/full dentures and partial dentures were the only options available for folks with missing teeth. Nowadays dental implants are usually the first choice and considered the optimum standard of care compared to other options to restore missing/damaged teeth. Why?
Next best thing to healthy, natural teeth. Strong and stable, a dental implant restores lost or missing teeth so that they look, feel, fit and function like natural teeth. Other teeth replacement options, including no replacement at all, may interfere with eating, speaking, smiling and other activities of everyday life.

Built to last. Dental implants are a long-term solution. Traditional tooth supported bridges only last on average five to seven years, and with proper care often more than ten years, but at some point, they may need to be replaced. While dental implants may need periodic adjustments, they can last a lifetime when properly placed and cared for over time. (Ask us for details about AccuCare Dental Centers' Lifetime Warranty for dental implants.)

Enjoy life without worrying about your teeth. No need to stay home or feel uncomfortable in public, embarrassed because your smile looks different, or worrying that missing teeth will limit your ability to join in the fun or that removable dentures or tooth-supported replacement teeth will loosen or fall out when you talk, eat, smile or laugh. Teeth restored with dental implants are teeth that let you, not your teeth, lead your life.

Retain your natural face shape and smile. A face without teeth can sag and appear sunken and sad. Dental implants allow you to maintain the natural shape of your face and smile while preventing the shifting and collapse of the remaining teeth.

Protect healthy bone. Leaving empty spaces in your mouth after losing one or more teeth can lead to additional health issues, such as loss and deterioration of some of you jawbone. When it is not being used to support a natural tooth, the jawbone deteriorates, losing its strength, firmness and size. Dental implants are the ONLY dental restoration that preserves and stimulates the natural bone to grow and prevent future loss.
At AccuCare Dental Centers in Scottsdale, we're happy to provide implants in a comforting and relaxed environment so you can complete the procedure and get onto enjoying life with a beautiful new smile.
How Do Dental Implants Work?
Dental implants are small titanium posts that act as replacement tooth roots which are topped with artificial teeth – either crowns, bridges or dentures. This is the modern solution for tooth replacement. Teeth replaced via dental implants look and feel like real natural teeth, and with proper care are designed to last a lifetime.
Dr. Willcox has extensive training and experience restoring his patient's smiles with dental implants and creating beautiful and natural looking replacement teeth. The practice is equipped with the latest technology, such a 3D x-rays and CAD/CAM, to provide the best treatment "done under one roof" and in less time with less stress.
After your implants are completed, you can brush, floss, and eat just as you would with natural teeth.
High-quality Dental Implant Procedures with Compassion in Scottsdale
Dr. Bradley J. Willcox and Dr. Austin Willcox have decades of combined experience providing compassionate and comprehensive dentistry to the Scottsdale community.
If you haven't been to the dentist in a long time or are embarrassed about extensive dental problems, don't worry we don't judge. We just want to help!
Are you interested in learning more about implants? Schedule a consultation at AccuCare Dental Centers to find out if you're a good candidate for the procedure by calling 480-998-8073.