How a Dental Bridge Can Fix Your Tooth Loss
How a Dental Bridge Can Fix Your Tooth Loss
Written By AccuCare Dental Centers, PC on September 13, 2021
---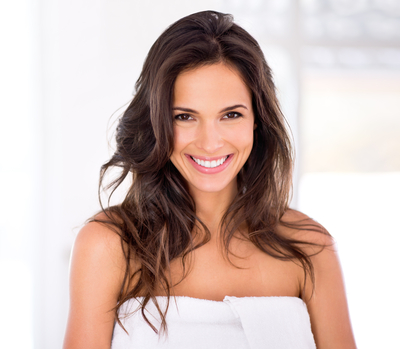 Tooth loss is not just an aesthetic issue. A missing tooth can cause other teeth to shift out of place, resulting in misalignment, and cause the underlying jawbone to deteriorate. A gap in your grin can also get in the way of everyday actions like eating and speaking. A dental bridge is a lasting, effective solution for tooth loss.
What is a Dental Bridge?
A dental bridge is a restorative dentistry solution designed to replace missing teeth. It consists of a pontic (a fake tooth) and two abutments – crowns that fit over the teeth on either side of the gap where the tooth was lost.
Bridges are fixed in place by cementing the abutments to your real teeth, ensuring stability and comfort. Unlike dentures, you don't have to worry about them falling out when you chew, laugh, or talk. Additionally, bridges are easy to maintain: Simply floss and brush as usual.
How is a Dental Bridge Installed?
First, the dentists will have to prepare the surrounding teeth on either side of the gap to hold the abutment, filing them down to reduce their height and circumference. The dentist will then take an impression of the teeth and send this to a dental laboratory.
It will take a few weeks for the dental lab to create your customized bridge. In the meantime, the dentist will give you a temporary bridge. The dental bridge is usually made of zirconia, an extremely tough and durable material. However, you can also opt to have ceramic, porcelain, gold, or titanium bridges.
Once your personally tailored bridge is ready, you will return to the dentist for a second appointment, and the permanent bridge will be installed in place of the temporary one. The permanent bridge is then cemented in place.
Get Dental Bridges in Scottsdale, Arizona
A missing tooth endangers your long-term oral health. It can also leave you feeling self-conscious about your smile. AccuCare Dental Centers, PC, can help. Bradley J. Willcox, DMD, FAGD, and his team can fit you for a dental bridge, providing a practical, durable, and long-lasting solution for your tooth loss.
Call us at (480) 998-8073 to request your appointment.

Posted In: Dental Dental Bridges